Events and Education
Download our Code of Ethics pdf
Cardiorespiratory Diagnostics Seminar
Cardiorespiratory Diagnostics Seminar
[ Fall 2020 Series ]

This seminar (the 26th consecutive year for this popular series) updates participants' knowledge of testing techniques, performance standards, quality assurance procedures, and clinical applications for basic and advanced cardiorespiratory diagnostic testing. Some of the topics to be covered include theory, methodology, clinical indications and performance standards of plethysmography, bronchial provocation, dilutional lung volumes and cardiopulmonary exercise testing. The program format includes lectures, hands-on demonstrations and small group discussions, and is conducted by a faculty of experts from across the country.

October 19-21, 2020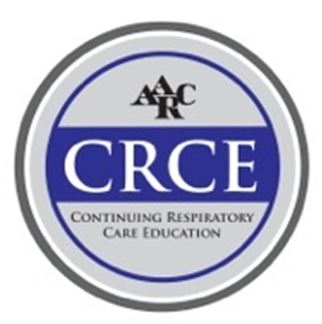 Approved for 22 AARC Accredited Hours
Faculty

Susan Blonshine
RRT, RPFT, FAARC, AE-C,
TechEd Consultants, Inc.

David Kaminsky
MD, University of Vermont Medical Center

Kevin McCarthy
RPFT, ERT - Clinical OverRead Specialist,
Expert PFT, LLC - President

Carl Mottram
RRT, RPFT, FAARC, PFW Consulting, LLC - President

Matt O'Brien
MS, RRT, RPFT, FAARC, University of Wisconsin School of Medicine & Public Health

Gregg Ruppel
MEd, RRT, RPFT, FAARC
Saint Louis University School of Medicine

Date and Location

Oct. 19-21, 2020
Las Vegas, Nevada
New York New York Hotel & Casino
3790 Las Vegas Blvd. S.
Las Vegas, NV 89109

Tuition

Due in full at time of registration:

$825*, if registered before Aug. 19, 2020.
$875*, if registered between Aug. 19 and Sept. 19, 2020.
$950*, if registered after Sept 19, 2020.

*Pricing is based on when the registration form is received, not dated.

Includes electronic course syllabus, agenda with notepad, MGC Diagnostics tote bag, breakfast, breaks and lunch.

Room Rate

$69 + $29 resort fee + tax per night
Make your reservations by September 28, 2020 for discounted room rate. (room availability limited, make your reservations ASAP)

Click HERE to make hotel reservations online.
> Download Agenda
The format accomodates the needs of a diverse audience utilizing "tracks" to allow participants to choose topic modules most applicable and interesting to them. Two tracks will run concurrently with topic modules ranging from basic to advanced and covering everything from clinical indications to performance standards in each module.

Cancellations
Written cancellation must be received on or before August 19th, 2020 in order to receive a refund less a $100.00 processing fee. Thereafter, no refunds will be provided.
Note: topics, faculty, presentation times and schedules are subject to change without further notice.