Officers and Senior Management
Matthew S. Margolies
President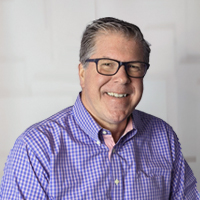 Matthew Margolies has a career in the healthcare industry spanning 20 years. Mr. Margolies comes to MGC Diagnostics from Cardinal Health, where he served as Senior Vice President of Sales and Marketing of the company's Nuclear Pharmacy team. Prior to his most recent role, Mr. Margolies worked with CardioNet as Senior Vice President of Sales and Marketing generating substantial growth in CardioNet's Cardiac Telemetry business. Prior to CardioNet, Mr. Margolies served for four years in a number of positions of increasing responsibility with VIASYS Healthcare, where he ultimately became Division President for the Respiratory Diagnostics group leading the company's Worldwide Respiratory Diagnostics team. In his role with VIASYS he was responsible for the growth in the Respiratory Diagnostics space that was a component of the $1.6 billion acquisition of VIASYS by Cardinal Health (now Vyaire). From 1993-2004, Mr. Margolies held Sales and Marketing leadership roles with Covidien Health / Mallinckrodt Imaging. Mr. Margolies holds a bachelor's degree in Business Administration/Marketing from Ramapo College of New Jersey.
The Scientific Advisors
Charles Irvin, PhD. Professor of Medicine, Pulmonary Medicine. Dept. of Medicine, Vermont Lung Center, University of Vermont. Associate Chair for Research Affairs Department of Medicine Assistant Dean for Faculty for the College of Medicine.
In 2012 he was named Assistant Dean for Faculty for the College of Medicine. Dr. Irvin received his Ph.D. from the University of Wisconsin in Pulmonary Physiology in 1978. He served as an a National Institutes of Health postdoctoral fellow from 1978-1980 at McGill University in Montreal.
Dr. Irvin is a member of the European Respiratory Society and the American Thoracic Society (ATS) and has served on the Board of Directors of the ATS. He is a frequent invited professor and enjoys an international reputation, and in 2014 he was named an inaugural fellow of the European Respiratory Society. Dr. Irvin has served on numerous grant review panels including NIH, American Heart Association and American Lung Association, and has been a chairman of a Lung Association grant review committee. Dr. Irvin has been continuously funded by NIH since 1976 and is currently the Principal Investigator (PI) of a T32 training grant. He has trained 19 postdoctoral fellows and mentored numerous junior faculty, the vast majority now successfully engaged in research careers.
Dr. Irvin's research interests have focused on understanding the mechanisms of airways dysfunction in the patient with asthma.
Bruce Johnson, PhD. Professor of Medicine, Physiology and BME, Consultant Cardiovascular Diseases, Preventive, Occupational and Aerospace Medicine, Director Human Integrative and Environmental Physiology Laboratory Mayo Clinic Rochester, MN and Phoenix AZ.
Dr. Johnson is the director of the Mayo Clinical Research Unit's Energy Balance Core Laboratory and directs his own research laboratory in human integrative and environmental physiology. He is also on the ERS task force for clinical use of lung diffusing capacity for nitric oxide. The majority of his research has focused on factors limiting human performance in various clinical syndromes, in athletes and under extreme environmental conditions. He has led field studies in Antarctica, funded through the National Science Foundation, and on Mount Aconcagua in Argentina, Mount Everest and Mount Kilimanjaro and studied unique populations such as breath-hold divers in Croatia and F-22 pilots from the U.S. Air Force. His clinical research focuses on novel methods for detection and tracking of chronic disease as well as environmental factors that may be involved in disease risk.
Dr. Johnson's current research team is interested in how cardiovascular function influences breathing and how breathing may in turn influence cardiovascular function. These interactions include neurohumoral, mechanical, hemodynamic and genetic interactions.