Events and Education
Download our Code of Ethics pdf
2020 Calendar of Events
MGC Diagnostics attends many tradeshows and events throughout the year. For more information about our attendance, please contact our MGC Diagnostics Events Representative.
The following is a list of meetings where MGC Diagnostics will be exhibiting along with practicums that MGC Diagnostics will be sponsoring. Please check back periodically for updates and more information.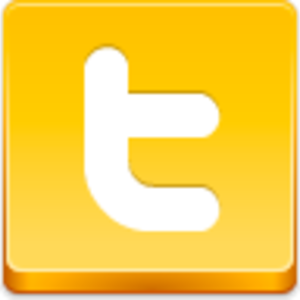 Follow us on Twitter (@MGCDiagnostics). We live tweet during the shows.

2020
January 2020

Jan 16-17

ARTP Association for Respiratory Technology & Physiology
> Birmingham, United Kingdom
> Stands: 5 & 6

Jan 27-30
Arab Health
> Dubai, United Arab Emirates

February 2020

Feb 6-8

Wasserman Practicum
> Torrance, California

March

Mar 13-16

Cancelled
AAAAI The American Academy of Allergy, Asthma & Immunology
> Philadelphia, Pennsylvania
> booth: 1540

Mar 27-31
Cancelled
TSANZSRS Australian Thoracic Congress
> Melbourne, Australia
> booth: 54-59

May

May 7-9

Cancelled
CSRT Canadian Society of Respiratory Therapists
> Montreal, Quebec
> booth: 28

May 15-20

Cancelled
ATS American Thoracic Society
> Philadelphia, Pennsylvania
> booth: 2119

May 26-30
Cancelled
ACSM American College of Sports Medicine
> San Francisco, California
> booth: 401

June

June 6-10

EAACI European Academy of Allergy and Clinical Immunology
> moved to digital event

June 11-13
Cancelled
Wasserman Practicum
> Torrance, California
June 18-20
ACC Care for the Athletic Heart from Elite to Exercise Enthusiasts
> Washington D.C.

August

6-8

ACCP/CPET Cardiopulmonary Exercise Testing
> Glenview, Illinois

September

6-9

ERS European Respiratory Society
> Vienna, Austria
> booth: TBD

11-12
Cancelled
FOCUS on Respiratory Care, Sleep Medicine & Pulmonary Diagnostics
> Memphis, Tennessee
> booth: 31

MGCD is also sponsoring the Pulmonary Function educational tracks
18-19

Cancelled
CACPT Canadian Pulmonary Function Symposium
> Vancouver B.C., Canada

October

TBD

Wasserman Practicum
> Torrance, Clifornia

19-21
Cardiorespiratory Diagnostics Seminar 2020
> Las Vegas, Nevada

November

14-17
AARC American Association for Respiratory Care
> Orlando, Florida
> booth: 1129

16-19
MEDICA
> Dusseldorf, Germany