MGC Diagnostics is pleased to announce a global distribution agreement with Monitored Therapeutics, Inc. (MTI)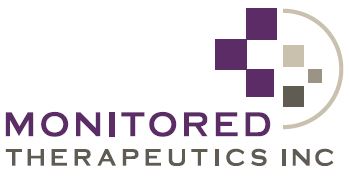 MGC Diagnostics, a global medical technology company dedicated to cardiorespiratory health solutions and products focused on physician offices, laboratories, hospitals, and universities, has partnered with Monitored Therapeutics, Inc. (MTI), a best-in-class remote patient management company, whose portfolio includes MTI CarePortal™, a customizable cloud-based information platform as well as the GoSpiro®, the first diagnostic spirometer specifically designed for telehealthcare.
MGC Diagnostics will leverage its cardiopulmonary products and diagnostic device experience to provide in-home solutions to help physicians and caregivers manage diseases such as cystic fibrosis, COPD, asthma, heart disease, hypertension, and diabetes via remote patient monitoring.
"Our global partnership with MTI gives our customers access to critical remote patient monitoring with the most comprehensive, easy to use platform available in the market today," said Matt Margolies President/COO of MGC Diagnostics.
MTI's GoSpiro® Spirometer, with Avatar-Assisted Technology, delivers hospital lab quality Spirometry in the home without the need of a technician, keeping both the patient and technician safe. "Lisa" is the world's FIRST and ONLY Avatar based Spirometry Coach on the market, increasing measurement quality and providing patients with immediate post-test feedback. MTI's unique solution solves the long-standing challenge of remote monitoring of respiratory patients.
"We are very excited about the global partnership with MGC Diagnostics," said Michael Taylor, CEO of MTI. "MGC Diagnostics cardiorespiratory global market presence and their reputation of providing unmatched service and support made the decision to partner quite easy."
> Learn more about the GoSpiro™ spirometer with MTI CarePortal™ cloud-based portal
About MGC Diagnostics
MGC Diagnostics Corporation is a global medical technology company dedicated to cardiorespiratory health solutions. The Company, through its Medical Graphics Corporation and Medisoft SA subsidiaries, develops, manufactures and markets non-invasive diagnostic systems. This portfolio of products provides solutions for disease detection, integrated care, and wellness across the spectrum of cardiorespiratory healthcare. The Company's products are sold internationally through distributors and, in the United States, France and Belgium, primarily through a direct sales force targeting heart and lung specialists located in hospitals, university-based medical centers, medical clinics, physicians' offices, pharmaceutical companies, medical device manufacturers, and clinical research organizations (CROs). For more information about MGC Diagnostics, visit www.mgcdiagnostics.com.
About Monitored Therapeutics, Inc.
Monitored Therapeutics Inc. (MTI) is a privately held corporation managed by a group of industry veterans and clinicians involved in developing and producing innovative remote respiratory patient management technology. MTI extends Access to Care to patients and providers through its platform, increasing Patient Engagement, Drug Adherence and Quality of Life while decreasing overall healthcare cost by keeping patients in their homes and out of the hospital. MTI products include MTI CarePortal™, GoHome™, GoMobile™, GoMobile™, GoSpiro®, GoECG™ and GoWalk™. MTI. is based in Dublin, OH with its R&D office in Garden Grove, CA.