The U.S. Food and Drug Administration has authorized the production and use of a low-cost ventilator that University of Minnesota researchers developed, with support from MGC Diagnostics, Digi-Key, Protolabs, and Teknic, Inc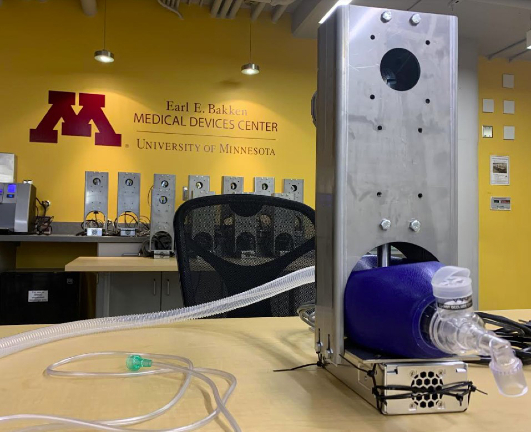 With this FDA approval, the ventilator, named Coventor, is able to begin production and distribution to health care systems in need. According to the news release, the Coventor was designed as a low-cost backup alternative for physicians to use during treatment for COVID-19. As ventilators are limited nationwide, hospitals need a way to support patients with pneumonia and respiratory distress.
Stephen Richardson, a cardiac anesthesiology fellow in the Medical School, M Health Fairview said, "Our hope is that the Coventor will be useful in those clinical settings where traditional ventilators are not available. With FDA authorization, we are closer to that happening."
The Coventor prototype was made using "off-the-shelf" components. With a compact size, simplicity, and cost the device will be relatively inexpensive to manufacture and distribute. The Coventor is the first ventilator of it's kind and features a custom slider-crank mechanism, which allows medical staff to control how oxygen is delivered to patients.
Coventor's design will be made open source, which will allow other manufacturers around the world to begin regulatory and production processes.
"This allows patients who wouldn't otherwise have the opportunity to survive, to survive," Richardson said. "The Coventor gives people a chance and that is what this is all about. Making the ventilator as fast as possible, pushing it to people everywhere."
Photo provided by the University of Minnesota